National Finals for ECNL Girls and ECNL Boys concluded on July 17, 2023. Slammers FC has three new national champions and three new national finalists to celebrate.
---
National Champions: SFC HB Køge ECNL Girls U18/19 (2005/04)
Led by Coach Cheyne Gordon, our club's senior girls team ran away with the regular league title by over 20 points. They hit the ground running in the post-season, opening playoffs with 4-1 wins over Crossfire Premier and United Futbol Academy. The group came together for a gritty 1-0 semifinal win against Concorde Fire, and scored one in each half for a 2-0 win in the final against Michigan Hawks.

---
National Champions: SFC HB Køge ECNL Girls U13 (2010)
A week after the U18/19s won their title, our youngest HBK ECNL team won the championship.
Led by Coach Pete Aguirre, the U13s finished second in their league – handing league-winners Surf their only loss of the season – and finished 3-0 in group play at National Playoffs. Their opening match was a tough 1-0 over Eclipse Select. The following day, they showed they could win high-scoring matches with a 4-3 W over Bethesda SC. In the final, they played familiar foe MVLA, who came back twice to send the game into PKs. Our U13s prevailed 4-3 in spot kicks to seal the title.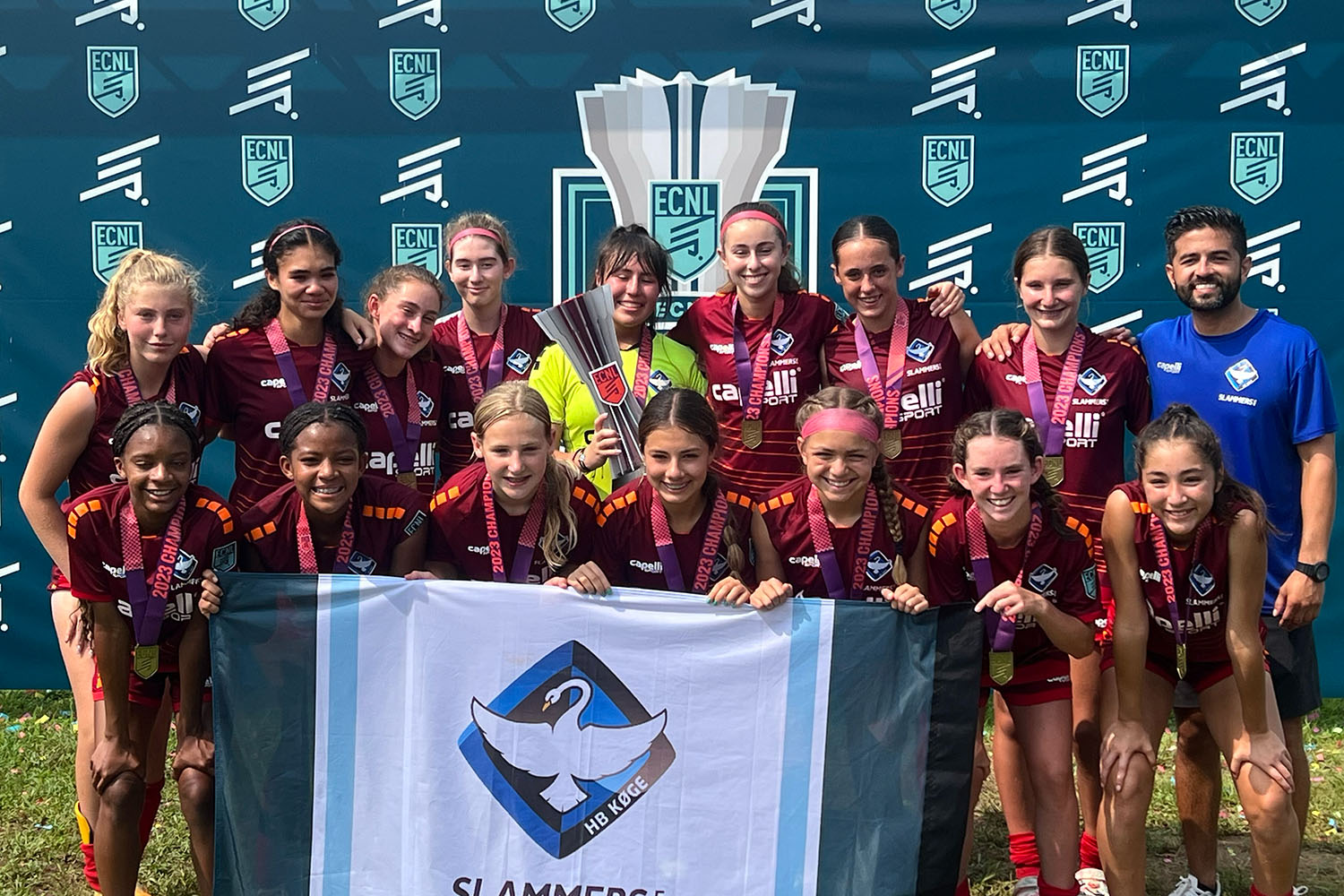 ---
National Champions: Slammers FC ECNL RL Girls U15 (2008)
Pressure is nothing new to this team, who won the ECNL-RL title together in 2022, but repeating as champion is often more difficult than winning the first time. Led again by Coach Alex Macias, the group won 3-0 over KC Athletics in the quarterfinals and gutted out a PK win in the semis vs Concorde Fire Premier.
In the final against Charlotte SA, the U15s went tied 2-2 into halftime but conceded early in the second half. A late goal sent the teams into extra time, where we managed to find the winner and emerge champions with a score of 4-3.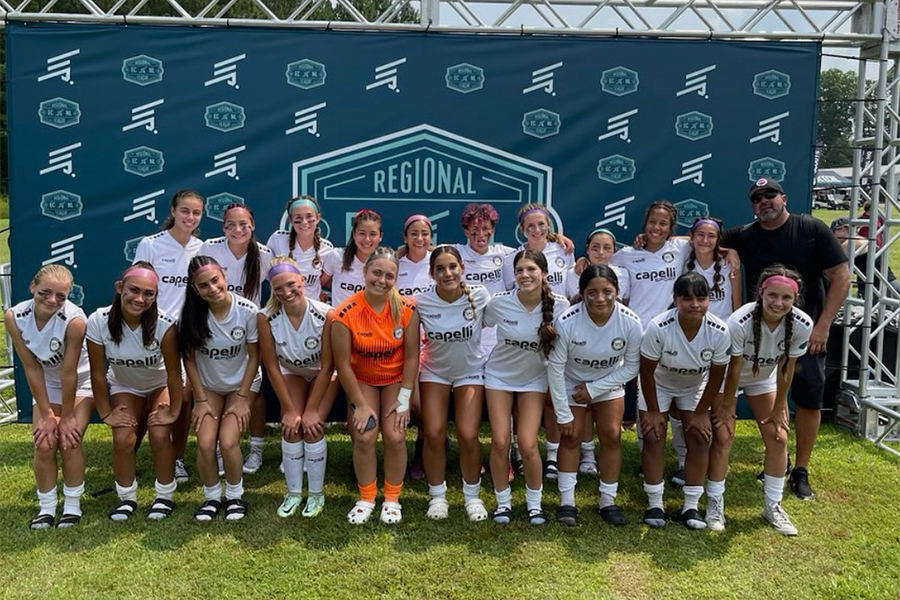 ---
National Finalists: SFC HB Køge ECNL Girls U16 (2007)
Looking to repeat as National Champions, our U16s took their league title by 12 points and a +70 goal differential. They opened Finals with a 2-0 quarterfinal win over Oklahoma Energy, and beat Internationals SC in the semifinals.
Few who saw the final will forget it any time soon. The U16s went up three times in the match, and Solar SC managed to equalize each time. In extra time, Solar scored two goals and looked likely to win until we started a comeback of our own with a goal. Unfortunately, the final score was 5–6. It was a wild, tough conclusion to a wonderful season for a special team, and we look forward to seeing them back in action soon.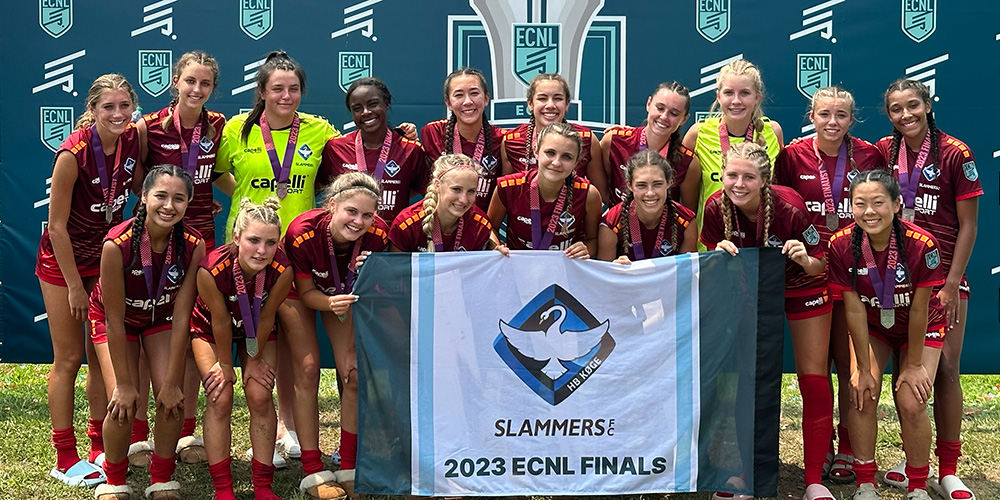 ---
National Finalists: Slammers FC ECNL Boys U15 (2008)
Our Boys U15s battled all year in a talented league, and Coach Gera Zaragoza made sure they peaked at the perfect time. At playoffs in Richmond, the boys notched three consecutive 1-0 wins against top teams from Richmond United, Concorde Fire Platinum, and FC Stars before a final day win against Seattle United.
Back in Norco, CA for the finals, the U15s beat MVLA 2-1 in the quarterfinals and NEFC 3-0 in the semis to set up a final against Crossfire Premier.
The U15s equalized 1-1 at the stroke of halftime, and came out hungry for another. As the match wore on, however, Crossfire managed to find the winning goals, and our U15s finished as #2 in the country.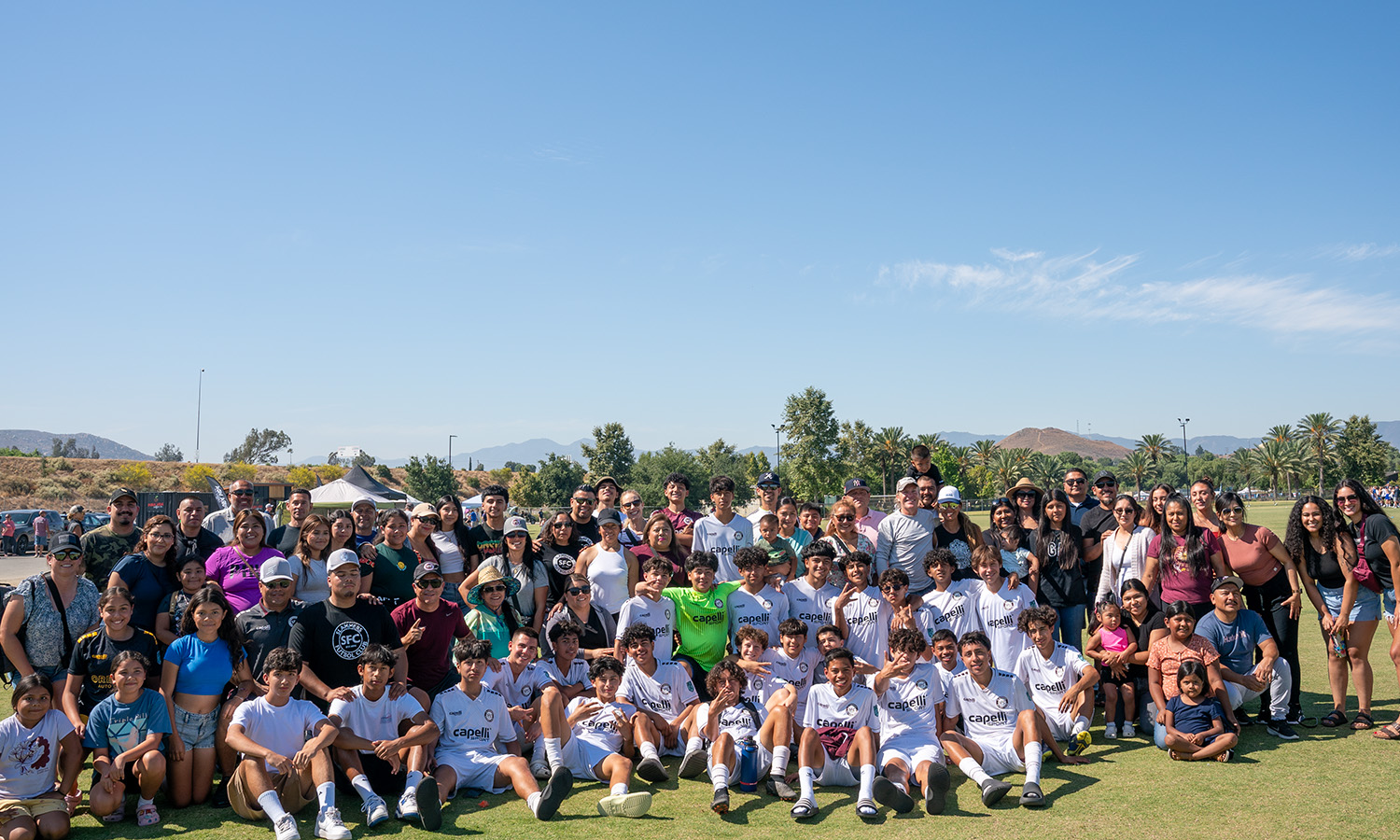 ---
National Finalists: Slammers FC ECNL RL Girls U17 (2006)
The Slammers ECNL RL Girls U17s entered playoffs on the wings of a dominant league campaign. Led by Coach Sean Melendez, they amassed a +63 goal difference along the way to an 18W-1L-3D record and a regular season title.
The U17s won the quarterfinals 2-0 over FC Dayton, and won a penalty shootout in the semis vs FC Connecticut. FC Dallas awaited them in the final, and held a 2-1 advantage at the break. Both teams scored twice in the second half, and so our U17s finished their excellent season as National Finalists.