COLLEGE ID CAMP. SFC PLAYERS.
Combined with the SFC College Showcase, our College ID Camp completes a special weekend of recruiting exposure and growth.
College coaches from standout programs serve as guest instructors for at our camp. Players learn about universities and coaching styles, and compete in front of top programs, on our home fields.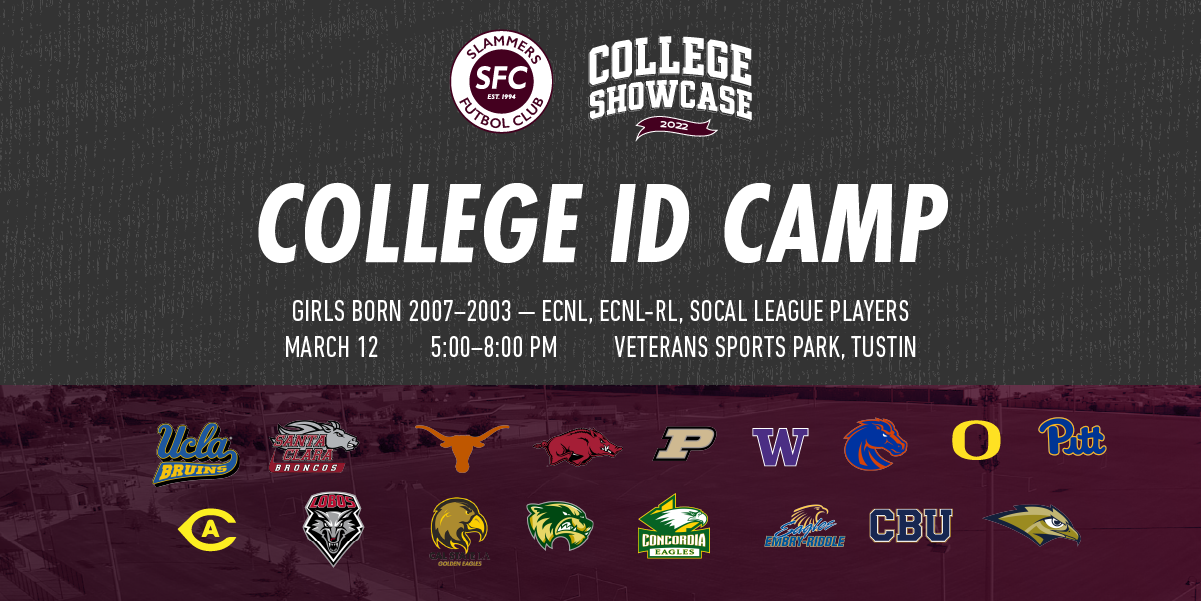 UCLA
SANTA CLARA
TEXAS
ARKANSAS
PURDUE
WASHINGTON
BOISE STATE
OREGON
PITTSBURG
UC DAVIS
SMU
NEW MEXICO
CAL STATE LA
UTAH VALLEY
CONCORDIA
EMBRY-RIDDLE
CAL BAPTIST
ORAL ROBERTS
HAWAII
AZUSA PACIFIC